5 min read
Embrace Equity for Women's History Month 2023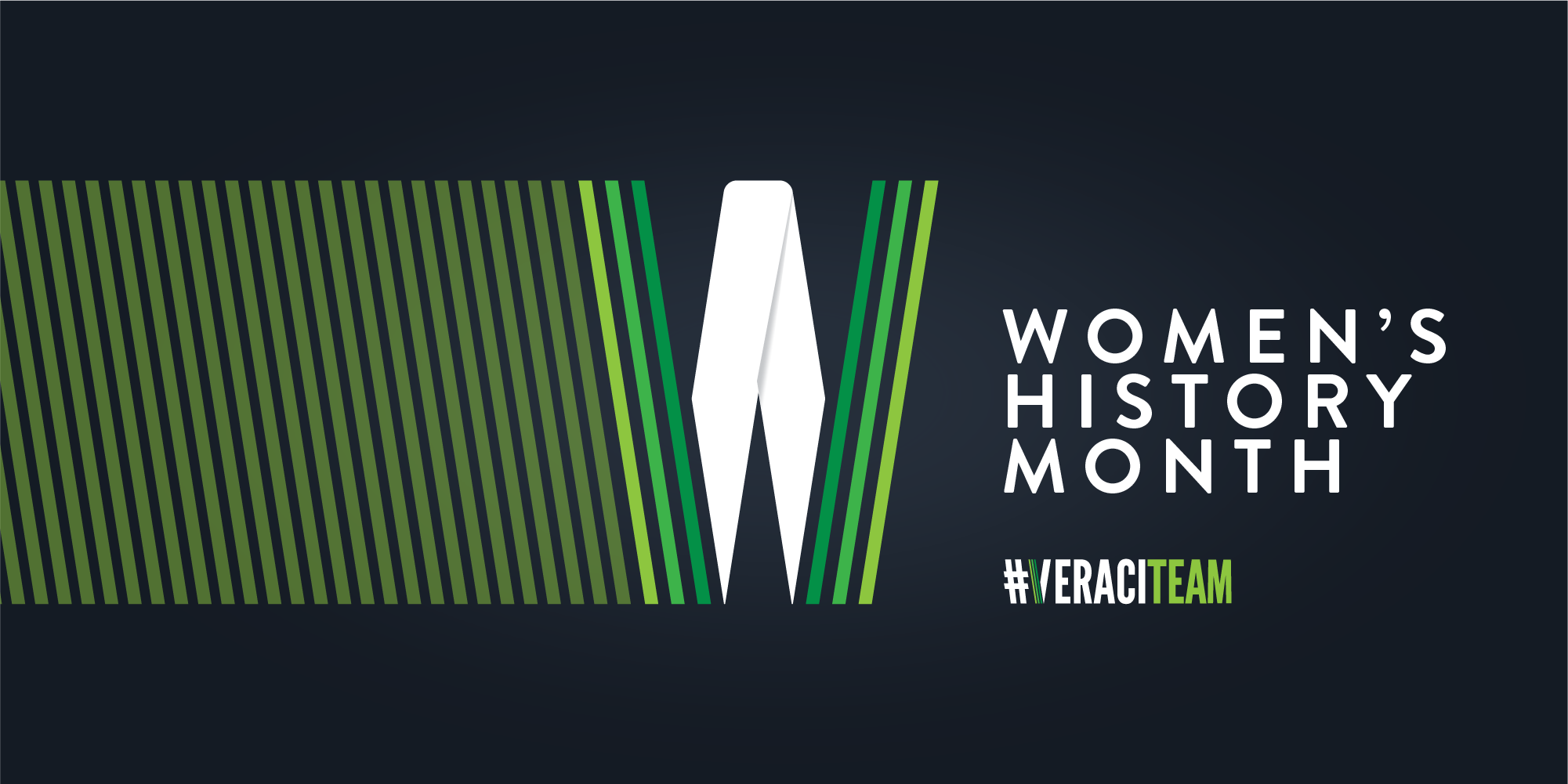 The women's suffrage and solidarity movement led to putting an International Women's Day on the calendar in 1914. Fifty years later, advertisements targeting women included the Virginia Slims slogan: You've Come a Long Way, Baby!
Yes, we have come a long way, baby. Most 21st-century women can #EmbraceEquity because of the women and some men who persevered to open doors and find workarounds to provide rights and equal opportunity.
So, this Women's History Month, I wanted to share two of my personal stories and the impact they had on me.
Playing like a girl
During the 1970s, there was a widely accepted theory that boys were better at math than girls. But the phrase that would turn my eye evil and my blood to a boil was the infamous, "You play ball like a girl!"
Well, let me tell you how a girl plays ball. High school basketball to be specific. In 1975, there were five girls whose paths crossed daily on the court. Normally their daily routines would not have had common ground because of their diverse backgrounds. One was the principal's daughter. Another was Tracy, she would become the class valedictorian. Then there was Connie, some said the only reason she came to school was to play basketball. The fourth was a farmer's daughter who never played with dolls and could get more done before 10 a.m. than anyone got done all day long. The fifth was the new kid who had just moved from the big city to small town Rogersville. She would soon become a hellion on the team and off (that was me).
The first time all of us were on the same court was at a girls' summer camp. The boys' basketball coach was in charge of the program and had led the boys' team to second place in state the previous year. I walked onto the court not knowing a single soul and was the outsider. Coach was trying hard to teach us a jump shot. A day later, coach was explaining some kind of play when he suddenly paused to ask, "Where's that girl with the jump shot?" The Farmer's daughter, Jennie, turned and pointed at me to say, "She's right here." From that point forward I had a unique identity. I was no longer the new kid on the block. I had found my team.
Our fans were far less in number than the boys' team but equally, if not more, enthusiastic. Jennie's dad was the best fan. When a bad call was made, he would stand up and holler, "Ref, you're missing a good game!" My dad was happy to finally be a fan to the youngest of four but the first kid to play a sport. It was different for him, father to three daughters. Dad like to point out that his mother, my little grandma Tiny, played half-court basketball in the early 1900s wearing bloomers.
The following year, instead of a woman PE teacher, the Lady Wildcats would get two new coaches. Coach Doyen for basketball and Coach Stoll for volleyball. The basketball team also got new uniforms, new warmup suits, and the piece de resistance was maroon Converse high-top basketball shoes. I remember opening the shoebox feeling more joy than Christmas morning. The Lady Wildcat cool factor had just multiplied by a factor of X.
Several Lady Wildcats became lifelong friends. In retrospect years later, we realized we were the beneficiaries of strong parent and faculty support and the beginning of Title IX. Unlike our prior maternal generations, it was now the culture for young women to not only go to college but also finish college and enable young women to choose her own destiny. Title IX and athletic scholarships help provide that opportunity. Because of Title IX, my alma mater can offer today's Lady Wildcats a wide range of sports to participant in like swim, golf, tennis, wrestling, and trap & skeet. But my heart will always belong to the basketball court. I'm so glad my employer Veracity Consulting Inc is a financial supporter of girls sports through Win for KC.
No matter points on the scoreboard, nor names engraved on showcase trophies. It is the teamwork, the camaraderie, and the confidence we gained on the court that would serve us well in the years to come off the court.
Signed,
Jump Shot Enyart #WeAreLR
The Rear Admiral
Finding women heroes was like finding the proverbial needle in the haystack in the sixties and seventies. Partly because it would take Hollywood another fifty years to make the leading role portrayed by women. A new century to have women movie directors, writers, and other cinema leaders. My childhood girl hero was Scout from "To Kill a Mockingbird" because she didn't want to wear a dress to school. Later in my college years, I would discover another.
I was doing the time-honored college tradition in 1980 of hangin' out between classes at Southwest Missouri State University (now MSU) listening to a friend telling me he attended a guest lecture at Carrington Hall. The speaker was a Rear Admiral of the Navy. Impressive that SMSU could pull enough strings for a rear admiral (#BizBears). My friend gave five stars to the lecture, which centered on a demonstration of the difference between a nanosecond and millisecond using lengths of cable. My enthusiasm for the subject matter was far less as I was wondering when a polite moment would be to ask if he knew of any parties coming up this weekend.
Then it happened. My ears heard Navy Rear Admiral and the pronoun "she" in the same sentence. Suddenly, I'm shaking my head saying Whoa, wait a minute. THE US Navy has a woman Rear Admiral?! He was so disappointed with shoulders slumped; he thought I wanted to talk about nanoseconds. His reply was a drawn out, yes. He continued with describing the lecture. Again, I interrupted to clarify because I was shocked, stunned. I said, "Hold on, oh forget (not the word I used) the nanosecond. You mean to tell me you saw in the flesh, a United States Navy Rear Admiral in uniform and she is a woman?!" He looked a little perturbed that a woman rear admiral was immaterial compared to the monumental difference between a nano and millisecond. His reply another elongated, yes. My response was holy expletive. I missed it! My WWII sailor dad would've been proud of my enthusiasm but not my sailor slang.
The hero I discovered was Rear Admiral Grace Hopper. For those of you not familiar with her work nor credentials, here are some tidbits. She earned her PhD in mathematics at Yale University. During WWII, she joined the Navy Reserves after being rejected by the regular Navy because she was 34 years old. She was a member of the team that developed the UNIVAC 1 computer and was consulted and instrumental in the development of the computer program aka Common Business Oriented Language or COBOL. Yep, I took that class!
She found the moth in the Relay #70 Panel and documented "First actual case of bug being found." Grace received numerous awards and honorary degrees and was the oldest serving officer in the US armed forces. She tried to retire once and the Navy called her out of retirement. Rear Admiral Hopper, aka Amazing Grace to colleagues, was buried with full military honors at Arlington National cemetery. There is a Navy destroyer named after her. Every year there is a Grace Hopper Celebration, which is the largest gathering of women technologist. This year's event is September 26-29 in Orlando, FL.
Moving Forward, But More to Do
Ladies, if you can't find a woman hero, keep looking as they are out there waiting to be discovered. Historians are shining the light on them more than ever before.
More than a hundred years after the first IWD, there is work to be done. Culture, language, and arts must change in many places around the world so that women are not shown less than a first-class citizen. There are still glass ceilings to be broken. So, the journey continues.
Women have become leaders, business owners, and CEOs, and the opportunity for working for a woman-owned businesses has become more available. It took me three decades to twice work only twice for a woman on the top executive team. Yes, we are starting to get somewhere.