6 min read
International Women's Day 2023: Q&A with Veracity Women Leaders, Pt 1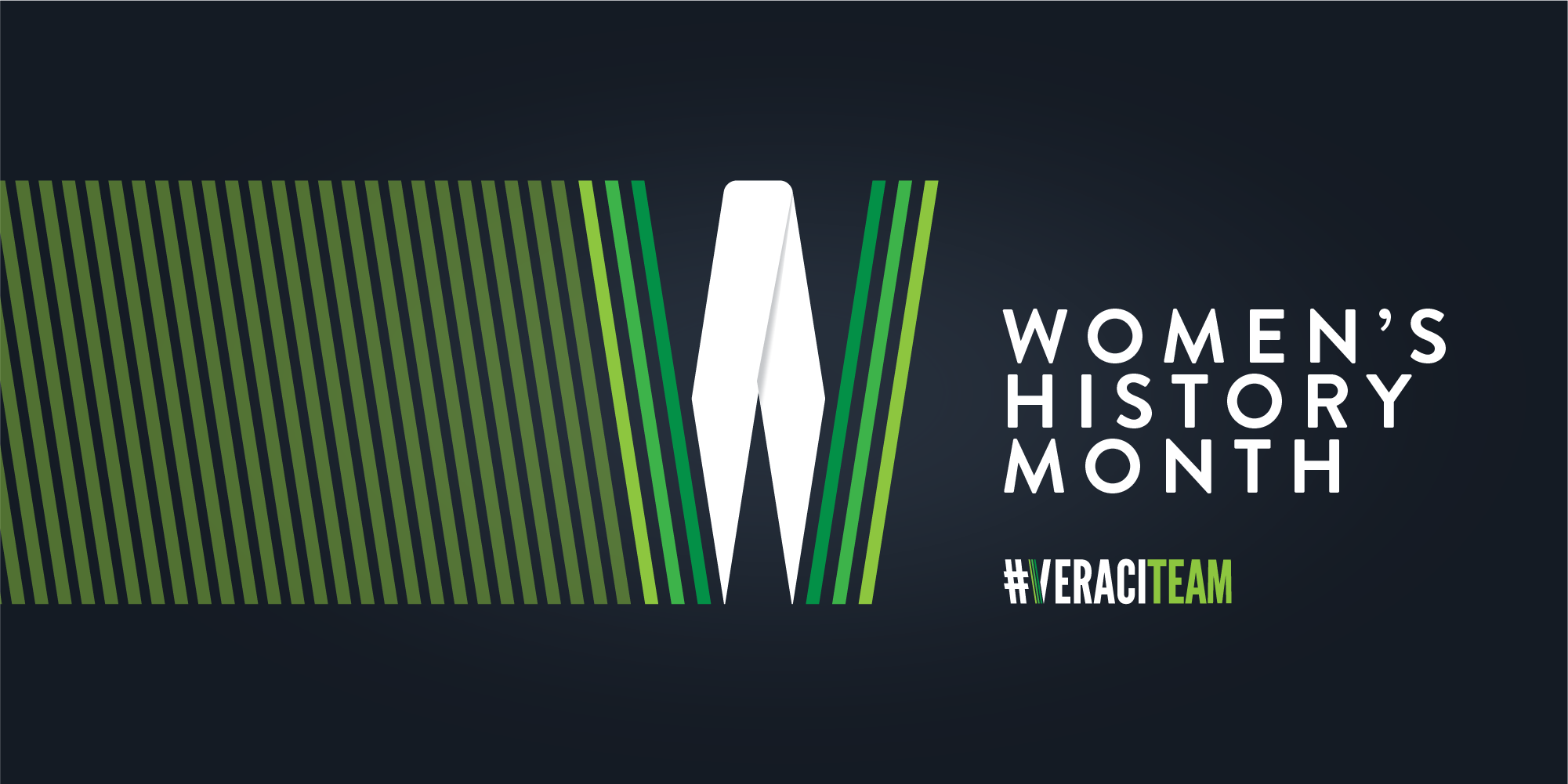 Veracity prides itself on being a woman-owned business, but that pride doesn't stop at the top. Veracity is filled with incredible women leading areas of our business and delivering incredible solutions for our clients.
So, to celebrate International Women's Day, we wanted to shine a light on a handful of the women – certainly not all, though we wish we could – impacting our success. To do this, we created a Q&A to get to know them better and learn what inspires and drives them.
You can read the first half of our Q&A below and then make sure to check out part two here.
Our featured Veraciteers are:
Linda Marshall: VP, Operations/Contracts
Linda is responsible for the day-to-day administration of contracts and overall compliance at Veracity.
Stacy Schieffer: VP, Client Advisory
Stacy leads Veracity's utilities practice, helping our clients grow with the right solutions.
Hillary Stamper: Director of Community Impact & Employee Experience
Hillary works with community partners to figure out how we can come together while also working to better the work lives of Veracity's team members.
Shea Murray: Senior Consultant
Shea has more than 27 years of experience in the utilities industry helping companies by delivering change management, testing, and training services.
Amy Riedel: Director of Talent
Amy oversees HR and the full recruiting process to ensure teams have the support they need to deliver excellence.
Terri Conner: Accountant
Terri helps with all things finance, from banking to troubleshooting issues and making systems work so employees can do their job without a financial hiccup.
What Motivates you professionally?
Linda Marshall: Surrounding myself with talented, smart individuals who take accountability/responsibility for their roles.
Stacy Schieffer: My top strengths are individualization and strategy – I love working with people to understand the ideal big picture, yet tailor solutions that bring success. I also enjoy connecting with team members to understand what motivates them to bring the big picture to life.
Hillary Stamper: What motivates me professionally is that feeling when you know you have helped someone solve a problem or issue that they have been struggling with.
Shea Murray: I love to help people learn new things. Being in change management allows me to do this in many ways, from facilitating a training class and watching users go from not knowing how to even log in to becoming proficient users and facilitating their own training classes; to helping writing business processes to help make the users job more proficient. It gives me to joy to see them excel in something I had the pleasure of teaching them. I have two daughters, who are both teachers, so the apple doesn't fall to far from the tree!
Amy Riedel: A positive and upbeat work environment and culture. Working with a group that has common goals, beliefs, and work ethic. Having FUN at work…yes, you can work hard and work smart and still have a great time. I work with incredibly talented people and I love learning something new from them each day. The skills and different personalities we all bring to the table certainly complement the team.
Terri Conner: Teamwork; being the conductor propelling forward momentum; making information sensible for management strategy; good rapport with colleagues. I like being helpful.
Fill in the blank: My day doesn't really start until I ________
LM: …get two cups of coffee in.
SS: …drink coffee!
HS: …have had coffee.
SM: …get my morning kisses from my dogs Cam and Mayzie.
AR: Look at my phone to see if there are any 9-11 emails, texts, or anything exciting on social media – this gauges how much (and how strong!) coffee I need. The start of my day is pretty "routine" as Theodore (my fur child) dictates what happens and when. I actually like taking work calls early in the morning as people don't seem as rushed or stressed. And if you can start someone's day by making them laugh or smile, that's all goodness.
TC: …open my office door.
Talk about a female mentor you've had and how she helped you either professionally or personally get to where you are today?
LM: (I'm) fortunate to have had several female mentors to observe and work with. I've observed their ability to keep a focus on personal/family goals while forging ahead with work goals. Sometimes it's their challenges of sameness that teach me to better hone my priorities.
SS: I had a female mentor that taught me how to view making mistakes differently. Instead of viewing mistakes as the end of the world, take a step back and realize what can be learned from making mistakes and leverage them as opportunities to grow. Embrace not being perfect, because none of us are, and take accountability when you make a mistake, grow, and move on.
HS: Teresa Carey was an executive coach of mine just a few years ago at a very pivotal point in my life personally and professionally. As we ended our coaching time, she remained someone I could count on to talk to about anything. She helped me figure out what kind of leader I would want to be as I entered the second half of my career and what I wanted to leave behind in my first half. These things carried over to my personal life as well and I would not be where I am today if it wasn't for her support and guidance.
SM: I come from a family of strong females. Going back to my great grandma, who lived to be 103 years old; my grandmother who raised six children, and helped raise me, while being a full-time nurse (she was also named nurse of the year); my mother who raised me as a single mother, and my two aunts. One lost her battle with multiple sclerosis in 2017 and the other, who is more like my sister, is not able to work due to a back injury that happened while working in a juvenile detention center. I contribute my professional and personal success to all these women, even though they are above and beyond what you would consider a mentor.
AR: While I have worked with a lot of incredible women, my 84-year-old aunt Jackie is probably one of the coolest trailblazers I know. When she turned 18 and graduated high school, she left Western Kansas and moved to L.A; she knew there was more out there! Her husband owned a pool business, which allowed them to travel the world. She still has a few very ornate pieces of furniture that were shipped from Hong Kong in the late 1960s. I love going to visit because I learn something new each time, and I meet more and more of her friends.
Jackie spent most of her career in the cosmetic business, including owning a Merle Norman Cosmetic Studio in Southern California until she retired. She has always been a very smart businesswoman, knowing her audience and the demographics. Listening to her tell stories of traveling to the Dominican Republic and how it so deeply bothered her that the "servants" were treated so poorly is just gut-wrenching. Can you imagine not only being accepting of ALL in the early 1960s, but being outspoken about it, too? She has always been supportive of me and every decision I've ever made. She lives in Palm Springs and drives her golf cart around with her pug, Ricky. I mean, how can that not be the best life ever?
TC: Almost all my mentors were men but there are a few that stand out. The accountant for the school district and my best friend's mom: Kay Crowe. She taught me government funding. My high school business teacher Mrs. Herre. Together, they got a friend and me to dual enroll in high school and at Southwest Missouri State University for an accounting course. We thought we were so cool. And my mom, who was determined I'd go to college and finish at whatever pace I chose. She wanted all her daughters to finish what she couldn't finish: a college degree because the men came back from WWII.